BIM & Revit Drafting Services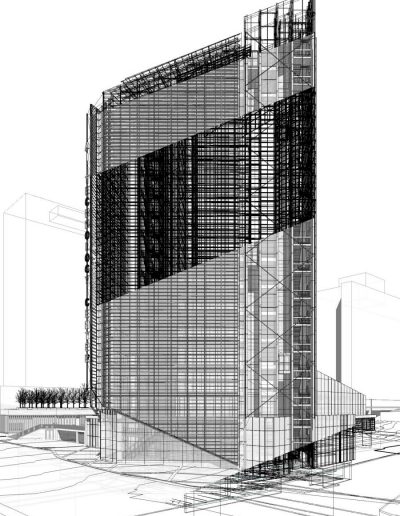 In the past decade, Building Information Modelling (BIM) has emerged as a revolutionary new technology in the Architectural, Engineering & Construction industries. Building models can be utilised to create plans, sections, elevations and schedules. Export to a wide range of CAD compatible formats. Create photo-realistic and conceptual visualisations. Compile custom object libraries for fixtures, fittings, products and materials. These are just a few of the many possibilities. Now CWb helps building owners use BIM in the Operational Industry through the bi-directional linking of FM and BIM to manage space and assets.
CWb provides a quality assured BIM service using the latest Autodesk® design Revit software. With BIM we can create data rich Architectural, Mechanical, Electrical & Plumbing models. We can also create CAD drawings from existing designs to cater for your requirements. We can create parametric BIM libraries for your range of equipment and products.
At CWb we work closely with our clients to provide a dedicated, reliable service and we bring a wealth of experience in delivering BIM projects.
In addition to Building information modelling, CaddWest also provides clash detection services including Navisworks clash detection, BIM clash detection, Revit clash detection and 3D clash detection. Our BIM technicians have experience in detection of clash's for rapid resolution services. By using our clash detection services, we can help you to reduce the risk of human error and reduce the amount of variations during construction.